Established – 1956
First Baptist Church has a rich and unique history in our community. Here is an overview of how God has established this community of salt and light here in New Carlisle, Ohio.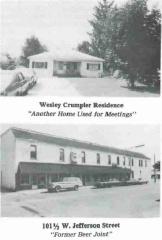 The birth of the Southern Baptist Mission at New Carlisle came by way of the Northridge Baptist Church of Dayton. Two local families, Wesley Crumpler's and Chester Johnson's, members of the Northridge Church, along with their pastor, Rev. McGuffey, conceived the idea. Rev. McGuffey and a teenager, Brother Fred Hill, who was later to become mission pastor, conducted a survey of the area and advised the Northridge Church to sponsor the mission here at New Carlisle. Formal sponsorship came September 11, 1955. The first steps began when services were held on Sunday afternoons at the Odd Fellows Hall, 123 1/2 South Main Street. A tent revival was scheduled to begin October 9, 1955, on a vacant lot near Smith Park. Before the end of the revival the weather turned cold, so the remaining services were held in various homes. Many services were held in the home of Mr. and Mrs. Wesley Crumpler. The first Sunday school was held at the Coleman Auto Wash on Smith Street with 11 in attendance. The services of the mission were transferred to the home of Mr. and Mrs. Mattingly at 120 West Jefferson Street. The Mattinglys were the first to join the mission by letter on September 25, 1955. The Sunday school remained at this location for about three months.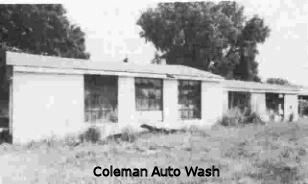 A special Wednesday night prayer meeting was held to pray that new quarters could be found for the mission. The next day, the second floor of a building at 101 1/2 West Jefferson was located. This location, at one time a beer joint, was now loaded with junk and debris. The congregation worked over three hours each night for a month getting the place cleaned. Three truck loads of trash were hauled away. Twenty-two gallons of paint were required to freshen up the new meeting place. The mission then purchased 117 seats from the Liberty Baptist Church of Norwood, Ohio, at a cost of $100. The pulpit was constructed from scrap lumber left in the building. Attendance continued to increase, and weekly offerings amounted to about $100. Of this amount, pastor "Freddie Hill" received $10 per week. Brother Hill supplemented his income by working as a "carry-out" at Johnson's grocery. The first business meeting of the mission was held December 7, 1955. At this meeting it was agreed that 10 percent of all offerings should go to mission work through the Southern Baptist Cooperative Program and 30 percent be reserved for a building fund. By January 1956, the mission membership had grown to 30. The first member by profession of faith in Christ and baptism was an eleven-year-old boy (Freddie Porter) on January 15, 1956. The Sunday school continued to grow, and attendance numbered 69. The mission was organized into a church May 13, 1956 with 46 charter members. The church was named New Carlisle Baptist Church. On the day the church was constituted, Rev. Ray Roberts, State Executive Secretary, delivered the charge and sermon. Incorporation of the church came September 5, 1956. Rev. Fred Hill served as pastor until September 10, 1956. After his resignation, Rev. Bruce Dorrough and others supplied the pulpit. On February 13, 1957, Rev. Benjamin Hubbard was called as Pastor. In a business meeting December 12, 1956, the church agreed to purchase 4.22 acres of land one mile west of town on Route 571. Cost of this land was $5,275. The church had, at this time, a total of $1,282.58 in the building fund.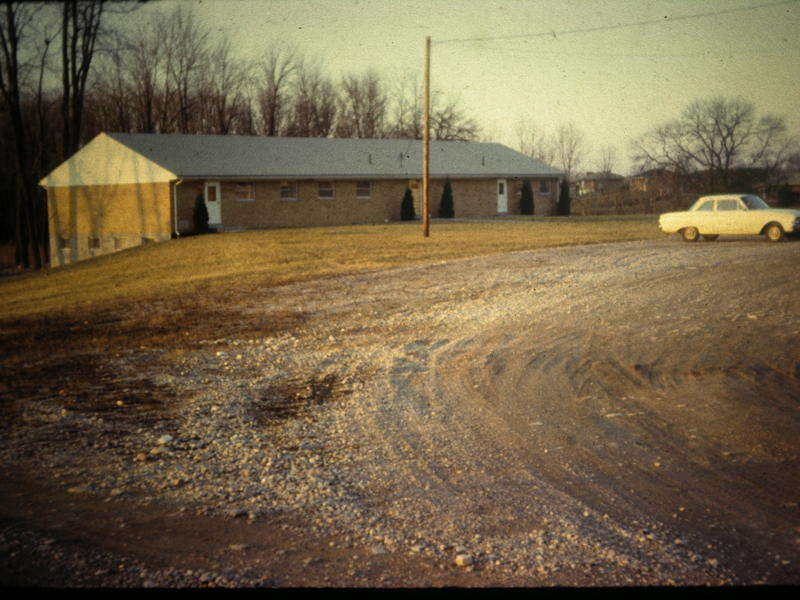 On November 12, 1958 an application to secure a $20,000 loan was approved by the church. The application was later raised to $25,000 and the loan was granted from the Home Mission Board of the Southern Baptist Convention. Plans for the proposed building were presented to the church in January 1959. The cost of the building was $33,000 and was constructed by the Wenrick Construction Co. The building measured 32 feet by 100 feet with full basement. At this point, the average Sunday school attendance was 104, and weekly offerings averaged $157.47. Occupancy of the new building came in July 1960.
Pastor Benjamin Hubbard resigned in August 1963. The following October, the church called Rev. John Stott to become their pastor. Brother Stott moved onto the church field on December 1, 1963. By December 1965 the church felt the need to expand. More space was needed for Sunday school and worship services. Average attendance at this time was 185 with weekly offerings averaging $453.51.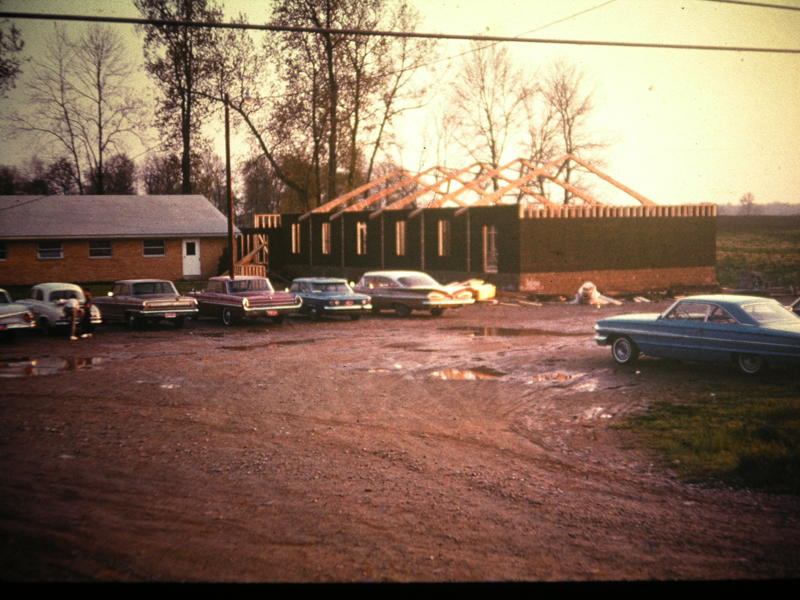 A building committee was selected and architectural plans secured. Arrangements were made with Mr. C.D. Harmon, a builder from Miamisburg, Ohio, to complete the second edition of our building program. A sanctuary to seat 350, 10 classrooms, a baptistry and a larger kitchen were included in this addition. The building was completed on July 12, 1966 with a dedication service held September 25, 1966. The Sunday school enrollment had reached a high of 345 by the end of 1966. The church helped to organize and sponsor a mission at Troy, Ohio in August 1966. In November 1967, Rev. John Stott resigned as pastor and Rev. Lawrence Meredith was called as interim pastor. He served from November 16, 1967 until Brother Robert A. Wiley was called as pastor March 1, 1968. Brother Wiley continued until October 9, 1971. Brother John Sester served the church as interim pastor from December 1971 until February 1972. Rev. James I. Stewart began his pastorate on March 5, 1972. A Bus Ministry was started. During this time, the church suffered a heart breaking split in its membership. Rev. Stewart remained as pastor until March 16, 1975. Brother Clyde Balyo was then called as interim pastor in April of 1975, and he served until November 1975. Brother Hershel Luttrell served the church as pastor from December 1975 to February 14, 1979. In January of 1979, the church agreed to pave their parking lot. Hamiel's Blacktop Paving Inc. completed the job in July of 1980 at a cost of $10,200. Brother John Sester was again called and served as interim pastor from March 21, 1979 to November 1979. Then in December 1979, Brother Rick Shoemaker became the church's pastor. During the first seven years of Brother Rick's loving and dedicated ministry, Gary Mullins served as worship leader. Much emphasis was given to developing a strong ministry to youth. With that in mind, the Jeff Chesnut Scholarship was established and has helped graduating seniors every year since 1980. Puppet, drama, and youth orchestra ministries were sustained. The bus ministry was reestablished. The choir was a key component of worship services and performed the Easter musical "No Other Way" co-authored by Brother Gary and Brother Rick. Brother Terry McGraner was called as part-time associate pastor and Jeff Christmas became worship leader in the late 1980s. Following Jeff's resignation, Terry assumed the worship leader role for a couple of years.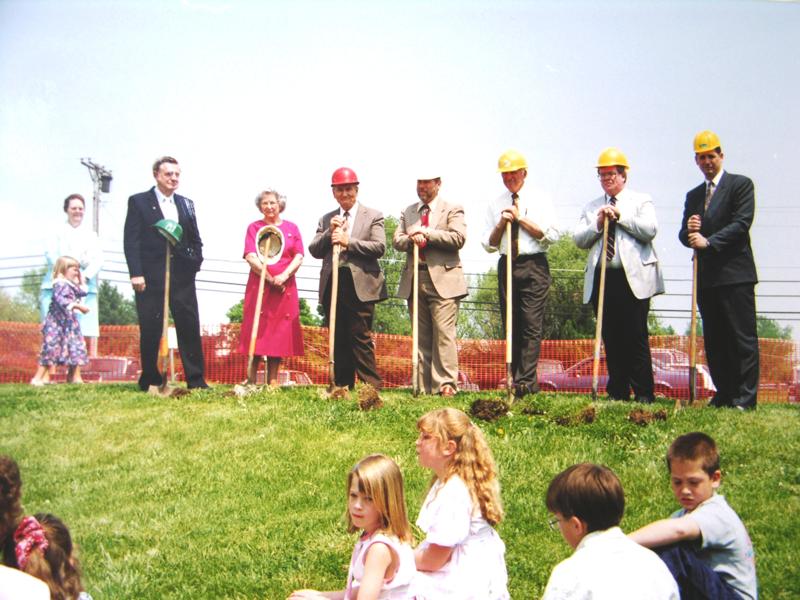 In the early 90s, seeking to fill the need for a youth pastor, the church called Stephen Oliver. Following a brief ministry, Stephen was succeeded by Steve Stiglich, who stayed for about a year and a half. In 1994, Doug Grote began a full-time role as Associate Pastor. The need for Doug's ministry coincided with the building of a new family life center. This useful 9,000 square foot facility houses our Wee Care Child Care, and was used for kids' summer camp, latch key programs, preschool Sunday school, youth Sunday school, as well as recreation programs like basketball, volleyball, ping-pong, skating, aerobics, etc. The Faith Fellowship Center was built following years of "growth-plateau-decline" cycles. The "Together We Build" program raised nearly $200,000 and the remaining $400,000 plus was borrowed from the Home Mission Board. The church completed a debt elimination plan called "Debt Free" by 2003. This saved the church a large amount of money in interest since the debt was paid off ten years ahead of schedule. Jeff Christmas returned to become Associate Pastor of the church in 1998. His primary work was with the youth of the church though, due to his musical and dramatic gifts, his role expanded. His ministry continues to be a source of creativity and blessing. In recent years, worship services have been enhanced with addition of a Praise Team as well as numerous outstanding instrumentalists. A grand piano was also given in memory of Jud and Frank Lawler to aide in worship. The church experimented with two types of Sunday morning worship services, a "classic" worship service at 9:00am and a "contemporary" worship service called "Haven" at 11:30am, but eventually returned to one united service as it is today. The church also remodeled the auditorium during Pastor Shoemaker's time at FBCNC, adding all new sound equipment and multimedia projectors.
In addition to his role at First Baptist, Pastor Shoemaker ministered with the State Convention and local Association in a number of ways, serving on Seminary Extension, Evangelism, and Student Ministry Committees and also as Moderator and as Youth Director for the Association. Other church staff has also been involved on the state level, especially in youth work such as Youth Evangelism Committee, and as co-chair for the SBC Fall Festival of Marriage programs. During these years, First Baptist Church helped to sponsor the Harrison Street Baptist Church, in New Madison, Good News Baptist Church in Cincinnati, Miami Valley Community Church near the Dayton Mall, and New Hope Baptist Mission in Springfield.
In October of 2013, our pastor and friend for 34 years Rick Shoemaker went home to be with the Lord. Our Associate Pastor Jeff Christmas stepped in to handle the duties of senior pastor during this difficult time. In April of 2014 after a period of grieving and with much prayer, the church decided to go through a transitional pastor process to provide direction for the next pastor God planned for our church. In May of 2014, Tim Binns was selected to help lead the church through this transition.
After a two-year transitional period and a pastor search process, on May 22nd, 2016, the church voted to extend a call to Curt Sharbaugh to become FBCNC's new senior pastor. Curt accepted the call and began serving at FBCNC on July 10th, 2016. His focus has been to encourage our church, with its rich history of ministry, to be ever pursuing greater health as a church in order to fulfill our mission to proclaim Christ to everyone so that we may present everyone mature in him (Colossians 1:28).
The First Baptist Church of New Carlisle continues to be an active part of the Greater Dayton Association of Baptists, the State Convention of Baptist in Ohio, and the Southern Baptist Convention. Mission giving to the Co-operative Program and to the Ray Roberts, Lottie Moon, and Annie Armstrong special offerings remains a priority for our church family.